Join Us For The
Black Health Matters Global Summit
SUNDAY, JUN 13, 2021 / 6:00AM - 1:00PM EDT / 11:00AM - 6:00PM UK


SUMMIT TOPICS INCLUDE
●

Clinical Trials

●

Covid-19 & The Black Community

●

Dementia & The African Caribbean Community

●

Health Inequalities

●

Health & Wellness

●

Healthier Food Systems

●

Dementia & The African Caribbean Community

●

Health Inequalities

●

Kidney Disease (FSGS)

●

Mental Health & Resilience

●

Mobile Health Outreach

●

Tackling Obesity

●

The State of Black Women's Health

●

What Black Health Means To Us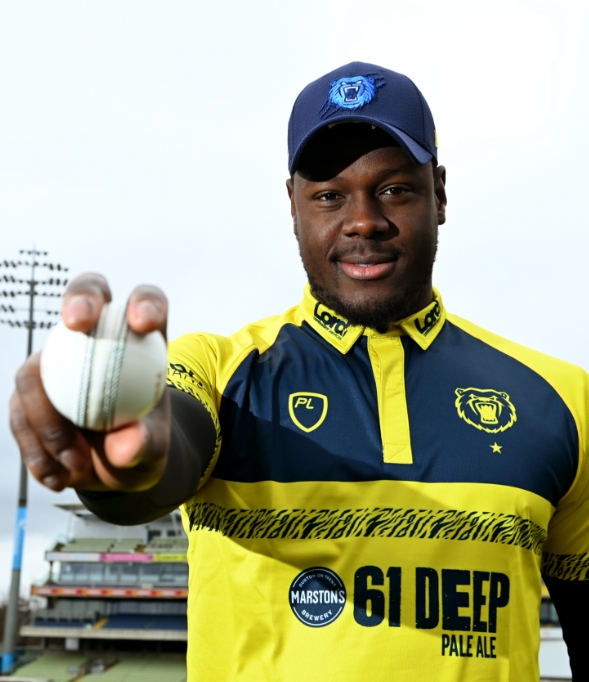 Carlos Braithwaite
Cricketer & Former, Captain of the West Indies Twenty20 International Team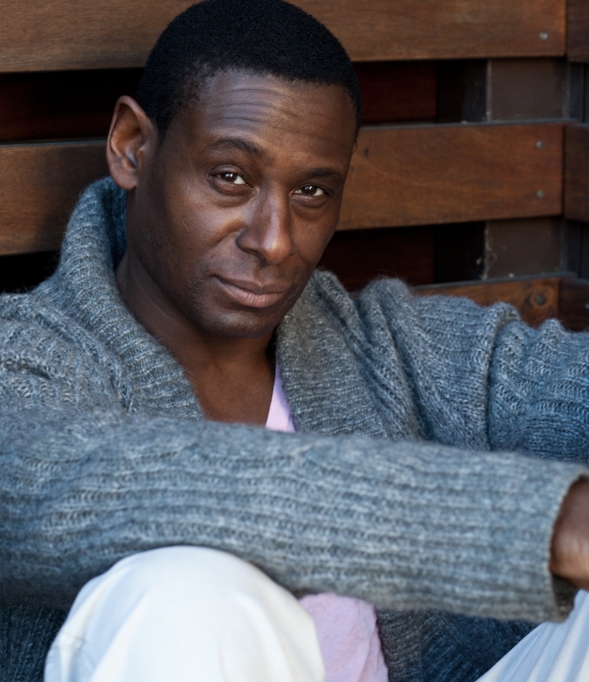 David Harewood
Actor / Homeland & DC Comics Series, Supergirl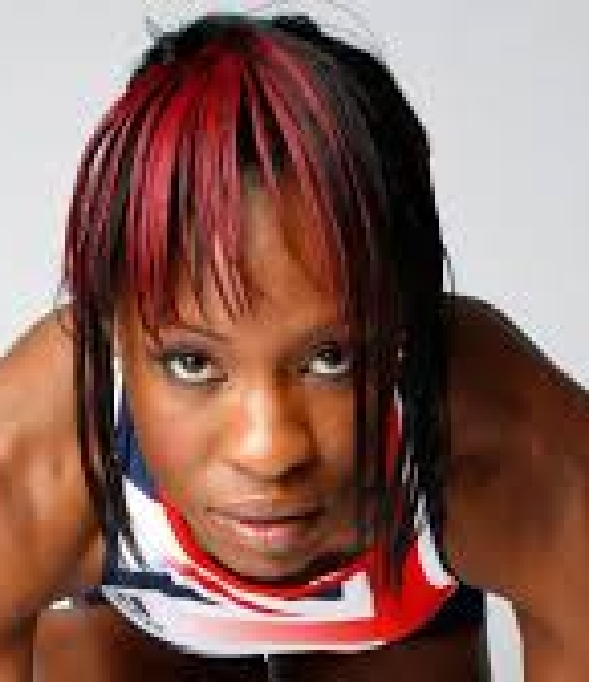 Marilyn Okoru
Olympic Medallist, Transition Coach, Speaker & COO, Global Sports Management Services, EMEA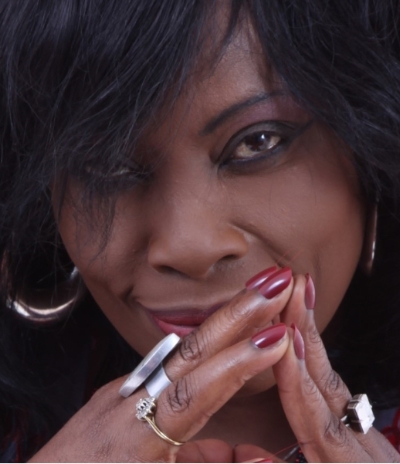 Ruby Turner
Soul, Gospel and R&B Singer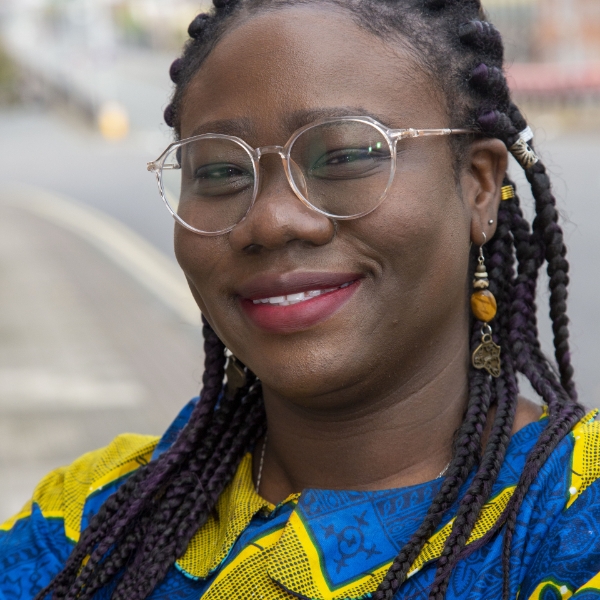 Angela Kumah
PhD Researcher - Public Health
Birmingham City University
Angela Kumah is a PhD researcher at the Birmingham City University. Her research aims at improving culturally sensitive mental health promotion among Black African and Afro-Caribbean communities in Birmingham. Employing a strength-based organizational development model called appreciative inquiry, she hopes to explore the subject of resilience within the Black community in relation to culture and mental health, in an attempt to encourage service user input in mental health service design and delivery. Before joining BCU, she lived in Swansea, Wales, where she completed her MSc in Abnormal and Clinical psychology. During this time, she volunteered in a dementia care home and worked as a placement student in the palliative care ward of Morriston Hospital, Swansea.

As part of her GRTA/Assistant lecturer role, she supports various projects run by United Community Activity Network (UCAN) a Birmingham-based charity, within her capacity as a mental health professional. She also provides advice, online resources and deliver digital mental health and wellbeing related programmes. She also provides pro-bono talk therapy sessions to clients in her home country, Ghana, making use of online platforms to provide accessible mental health support.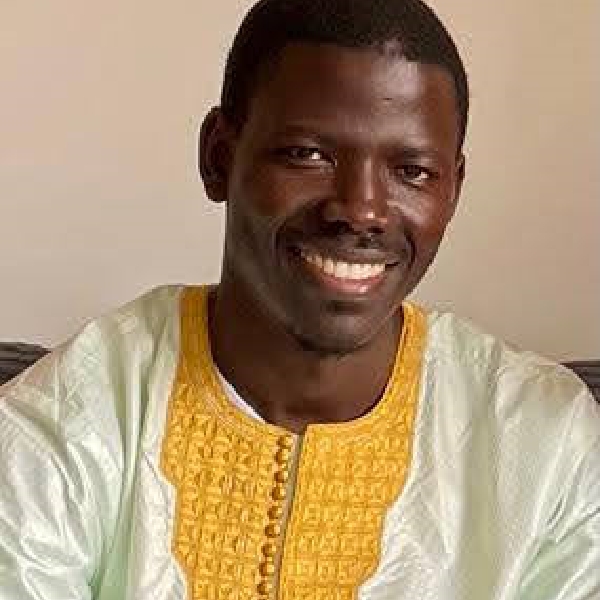 Dr. Basiru Gai
PhD Researcher - Psychology
Birmingham City University
Basiru graduated from the Faculty of Medicine at the International University of Africa. He then worked as a medical doctor at the Sudan Federal Ministry of Health for a period of one year. He then returned to The Gambia where he headed one of the medical wards in the country's only teaching hospitals. His key roles included the day-to-day clinical management of people living with HIV/AIDS and clinical management of patients admitted to the ward he was heading. He also helped in the personal development and capacity building of many of his junior staff.

He later joined Africmed Clinical Services where he rose from being one of the Medical Officers, to the Principal Medical Officer, and later became the clinic's Deputy Chief Executive Officer. Over the decade, Basiru has successfully managed patients with complex medical conditions. He is very passionate about health inequalities. He attained a Master of Science in Public Health from Birmingham City University, where he is currently a PhD researcher. His area of interest is on health promotion for black people.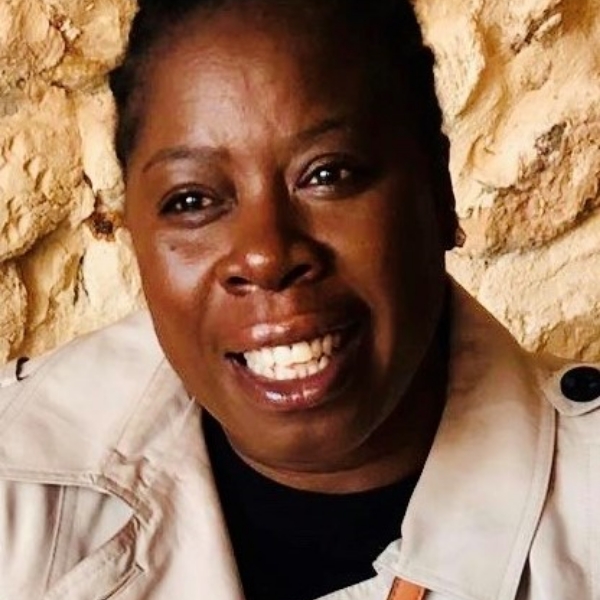 Councillor Paulette Hamilton
Cabinet Member
Health and Adult Social Care
Birmingham City Council
I have been a Labour Councillor since 2004 and currently represent Holyhead ward; and I took up the position of Cabinet Member for Health and Social Care in May 2015. My interest in politics developed following my active involvement in a number of health projects at a local, regional and national level. I have also held the role of the City's Mental Health Champion. I am passionate about raising awareness of Mental Health. Outside the Council, I held a number of nursing roles before going on to work at the Royal College of Nursing as a Professional Development Advisor.

As Cabinet Member for Health and Social Care; I am determined that I will use this role to be an ambassador for change; to make a difference and improve the outcomes for some of the City's most vulnerable citizens and their families and carers. I am actively involved in working with our citizens, and our health partners to create a more joined up health and social care service that improves outcome for our citizens with a focus on prevention, independence and enablement.

Positions Held
Chair of Birmingham Health and Wellbeing Board
Vice Chair of West Midlands Combined Authority Health and Wellbeing Board
West Midlands Combined Authority Lead for Childhood Obesity
Chair of Handsworth Association of School Board Member Trustee and a School Governor.
Vice Chair of the Community Wellbeing Board at the LGA (Local Government Association)
The integration of Health and Social Care is an area that I am keen that we work towards so that our citizens have a more seamless service – an area where there still remains too much

confusion. Tackling health inequalities through early intervention and prevention is one of my key priorities since taking up this portfolio. Local government is doing a lot and collectively through tackling health inequalities in a multi-faceted approach there is more we can do reduce the 'social determinants of health' – those factors in people's social, economic and built environment which play the greatest part in determining how long and with what quality of life they will live. Through more innovative and less silo working with core functions looking at the impact on their service and policy areas and the impact on health inequalities such as planning, licensing, housing, environmental services, education, community regeneration and engagement, leisure and the arts.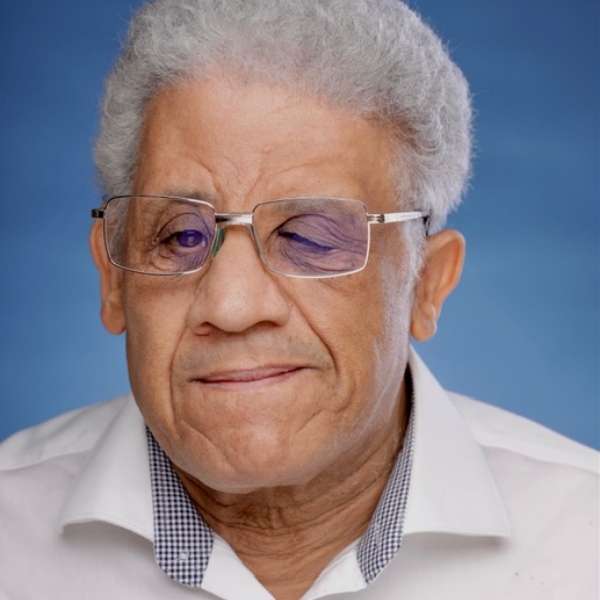 David Truswell
Chairperson, Dementia Alliance for
Culture and Ethnicity & Director,
Somefreshthinking Consultancy
Chairperson of the Dementia Alliance for Culture and Ethnicity, and Director, Somefreshthinking Consultancy

David has worked in community based mental health services in the UK for over thirty years developing services for people with complex care needs and enduring mental health problems in a career spanning the voluntary sector, local authority services, and the NHS at a senior level. He is currently Executive Director of the Dementia Alliance for Culture and Ethnicity (www.demace.com) a UK social enterprise developed by local and national voluntary organisations working with dementia and also works an independent writer and researcher on dementia support and services for Black, Asian and minority ethnic communities with a number of journal publications of the issues . His recent published work includes the book Supporting People Living with Dementia in Black, Asian and Minority Ethnic Communities and contributing a chapter on Dementia and its Impact on Minority Ethnic and Migrant Communities in The International Handbook of Black Community Mental Health published in 2020. He is also the Director of somefreshthinking limited, a healthcare consultancy for service redesign and change management in health and social care services.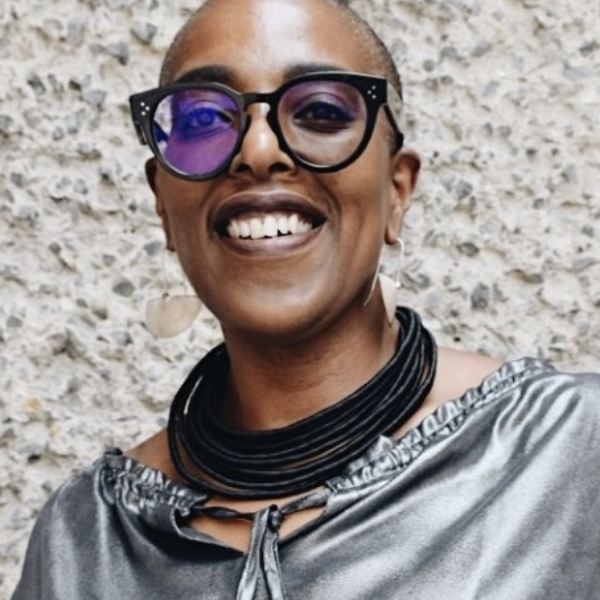 Dr. Jacqui Dyer
Independent Health & Social Care
Consultant & President,
Mental Health Foundation UK
Dr. Jacqui Dyer MBE is an independent health and social care consultant, with lived experience. Jacqui was vice chair of England's Mental Health Taskforce, which collaboratively developed the 5 Year Forward View for Mental Health (NHSE) and its transformation of mental health service policy and provision. Its focus on reducing mental health inequalities was further strengthened in the NHS Long Term Plan for Mental Health.
Jacqui is an elected Lambeth Councillor, and is deputy leader with the lead on jobs, skills and community safety. Jacqui is co-founder and chair of Lambeth's Black Thrive Partnership, which takes a collective impact approach to improving the mental health and wellbeing of its Black Caribbean and African citizens through addressing systemic inequities and structural racism.
Jacqui is a director of Black Thrive Global, a social enterprise, which has evolved from the partnership to take forward its legacy. Jacqui was an advisory panel member of the 2018 Independent Mental Health Act Review (MHAR) and co-chair of its African & Caribbean Working Group (MHARAC). Jacqui is currently the Mental Health Equalities Advisor for NHSEI and Health Education England. She is the President of the Mental Health Foundation UK.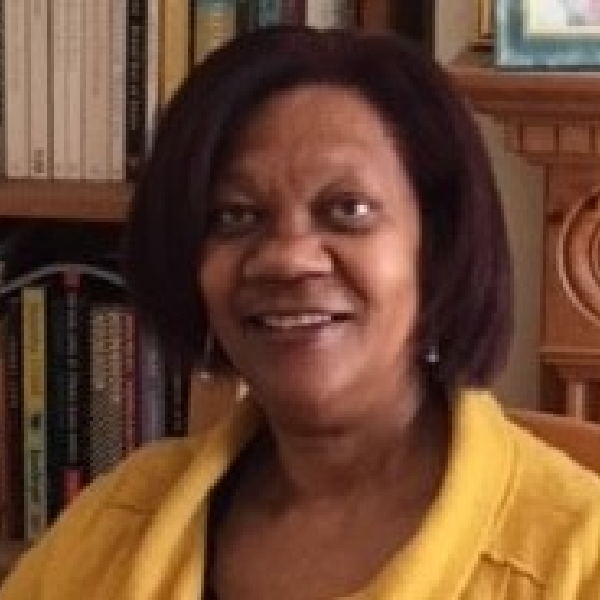 Dr. Jenny Douglas
Senior Lecturer
Health Promotion
The Open University
Dr Jenny Douglas is Senior Lecturer in Health Promotion in the Faculty of Wellbeing, Education and Language Studies at the Open University. She has a PhD in Women's Studies and completed her doctoral thesis on cigarette smoking and identity among African-Caribbean young women in contemporary British society. Dr Douglas is an honorary member of the Faculty of Public Health and is a director of the UK Public Health Register. She established and chairs the Black Women's Health and Wellbeing Research Network at the Open University. Dr Douglas is a member of the Royal College of Obstetrics and Gynaecology (RCOG) Race Equality Taskforce. She is a contributing author to 'Inside the Ivory Tower', a collection of autoethnographies outlining Black women's experiences In British Higher Education. Her research is vast spanning 30 years on issues of race, health, gender and ethnicity. The key theme unifying her research and activism is intersectionality – exploring how 'race', class and gender affect particular aspects of African - Caribbean women's health. Dr Douglas is a Plumer Visiting Research Fellow at St Anne's College, University of Oxford. She is CoI on an ESRC funded research study 'Experiences of COVID 19 and recovery: learning from polyphonic voices for communities, policy makers and health and social care providers', and chairs the BME Researchers Group at the OU.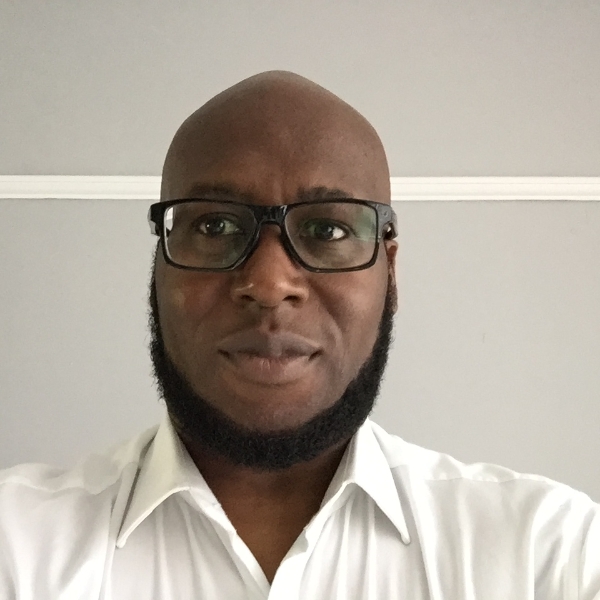 Garry Stewart
Managing Director
Black Heritage Walks Network CIC
As Director of Recognize and Managing Director of Black Heritage Walks Network CIC, Garry has worked as a Black heritage consultant on wide-ranging projects across the UK. He created Recognize as a platform to deliver Black history community projects and has been operating for 12 years.
His endeavours have included:
Project Manager of "Stories of Omission", a University of Birmingham and Voices of War & Peace collaborative community project.
Co-commissioner of "Here to stay" The 70th anniversary of Windrush Nurses exhibition & garden party;
Regional Project Coordinator for screening of "Hero" An independent film about the extraordinary life and times of Ulric Cross, DSO DFC.
British Film Institute FAN "Black stars" cinema audience development programme.
Furthermore, Garry co-produced The Drum's play "Black Blood runs red" in 2014, the Black History Month launch event. As part of the Centenary of the First World War, the highlighted untold stories of African, Asian and Caribbean soldiers. This has seen him deliver presentations for The National Arboretum, Gloucester Historical society, DWP, The Civil Service to name a few.
Garry has s written articles for BHM publications including his own Black History media channels www.recognizeonline.com and has participated in a range of radio and television interviews. Garry has collaborated with Birmingham City Council & The Lord Mayor Yvonne Mosquito on the 6888th Central Postal Directory Battalion Blue plaque presentation and documentary with Lincoln Penny films and the BBC.
Garry is currently a final year undergraduate on the BA Hons Black studies degree at Birmingham City University.
Through Black Heritage Walks Network he is currently engaged in;
Birmingham City Council Commonwealth Peace Gardens 2022
Delivering heritage trails & health walks across the Birmingham City
Windrush Caribbean Film festival and The Annual Windrush Day celebrations.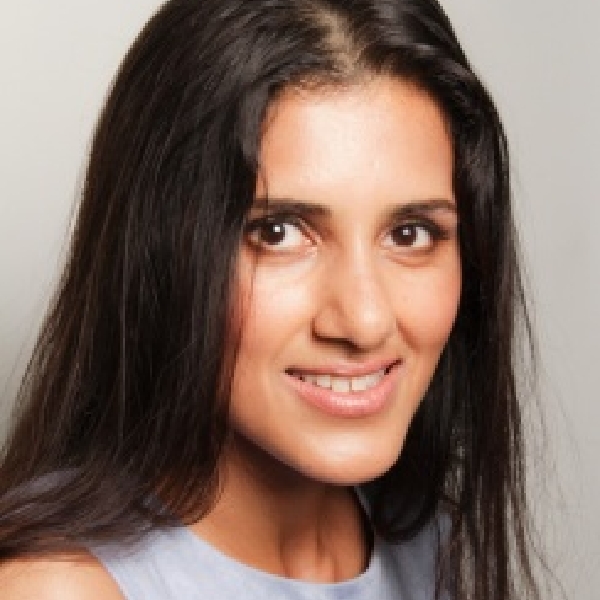 Shaleen Meelu
Special Advisor on City Food Policy
The Food Foundation
Shaleen is a registered nutritionist and has worked in Public Health for nearly two decades. This includes setting up community nutrition initiatives and writing national guidance. Shaleen co-founded Harborne Food School in 2014 to support the public and organizations to develop culinary skills. She is currently the nutrition theme, cross-cutting manager for a Horizon 2020 funded project focused on meeting the challenges of providing European citizens with affordable, safe and nutritious food and of creating healthier and more sustainable City Region Food Systems.
Shaleen joined the Food Foundation as Special Adviser on City Food Policy. She works on the Food Foundation's Global Food Systems project funded by FCDO. This is the successor project to the Nutrition Smart City initiative, BINDI (Birmingham India Nutrition Initiative) which involved a learning partnership between Birmingham, UK and Pune, India. The work will focus on expanding the BINDI partnership to include cities from across the Commonwealth and beyond. Participating countries include India, Bangladesh, Botswana, Jamaica, Malawi, South Africa and Uganda.
Anya Henry, MD, PhD
Global Head for Global Demographics
and Diversity at GlaxoSmithKline
Dr. Anya Harry is the Global Head for Global Demographics and Diversity at GlaxoSmithKline. Her passion for this area evolved from her experiences in the practice of medicine, public health and drug development and research. Previously, she was a Director in Clinical Development providing leadership and medical support for early as well as late stage programs and device initiatives in the Respiratory Medicine. After several years as a pulmonary-critical care physician in private practice, Dr. Harry became a medical officer and subsequently a branch chief at the US Food and Drug Administration. Prior to joining GlaxoSmithKline, she directed a multidisciplinary team for a global consulting firm with a large focus on rare diseases. Dr. Harry received her MD, PhD from Mount Sinai School of Medicine and completed residency at Yale New Haven Hospital. She completed a combined pulmonary and critical care medicine training at the University of Pennsylvania and the National Institutes of Health. Dr. Harry has authored many peer reviewed articles and book chapters.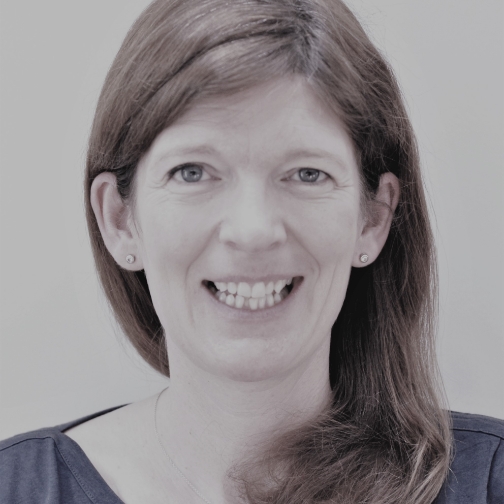 Kate Bramham, MA, MBBS, PhD
Consluting Nephrologist and Clinical
Academic, King's College London, UK
Dr. Kate Bramham is a Clinical Senior Lecturer and Honorary Consultant Nephrologist for the Department of Women and Children's Health, School of Life Course Sciences, Faculty of Life Sciences and Medicine at King's College London. She is passionate about reducing health inequalities in kidney disease and has a specialist interest in diagnosing and managing kidney disease affecting black communities.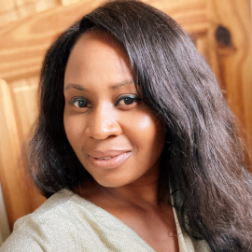 Rebbecca Hemmings
Stage Host and Former
TV & Radio Presenter
Rebbecca Hemmings is a stage host and former tv/radio presenter, whose entertainment career spans over 20 years. Having hosted for a range of audiences for The Royal Shakespeare Company, Big Centre TV's The Wassifa Caribbean Show, the 0121 Jamaican Independence Festival - Birmingham, Brit Writers Awards – London and countless Black History Month launches, Rebbecca is no stranger to the stage and screen.

Celebrity and high-profile interviewees include Grammy award winning Kirk Franklin, presenter June Sarpong, Maxi Priest, footballer Tony Daley, Chaka Demus and Pliers, Gyptian, Freddie McGregor, politicians Jess Phillips MP and many more. Past co-presenters include sports broadcaster Tom Ross and DJ Apache Indian.

Rebbecca is the founder of the Time to Glow Up brand (set up to help empower women following her breast cancer experience) and Director of diversity training company Strawberry Words.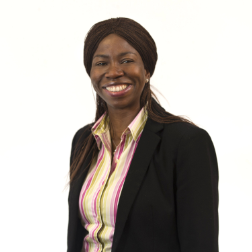 Bola Owolabi, MB BS DFFP MRCGP MSc
Director, Health Inequalities
NHS England and Improvement
GP Creswell Medical Centre
Dr Bola Owolabi MB BS DFFP MRCGP MSc is Director –Health Inequalitiesat NHS England and NHS Improvement. She works as a General Practitioner in the Midlands.

Bola has particular interestsin reducing health inequalities through Integrated CareModels, Service Transformation and using data & insights for Quality Improvement.

Bola has held various leadership roles at local, system and national levels. She was until recently, National Specialty Advisor for Older People and Integrated Person Centred-Care at NHSEngland and Improvement whereshe led the Anticipatory Care Workstream of the National Ageing Well Programme. She has worked with teams across NHS England/Improvement and the Department of Health and Social Care as part of the Covid 19 Pandemic response.

She is an alumnus of Ashridge Executive Education/Hult International Business School and holds a Masters degree with distinction in Leadership (Quality Improvement)

She holds an NHS Leadership Academy Award in Executive Healthcare Leadership for Clinicians.

Bola is a GenerationQ Fellowof the Health Foundation,an independent charity committed to bringing about better health and health care for people in the UK.